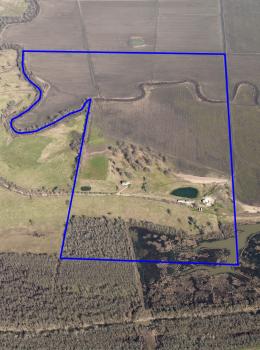 Our Solution
Hayter Engineering conducted a boundary survey of a 184.34 acre tract of land that was comprised of multiple smaller tracts located in multiple surveys in both Delta and Lamar Counties.
Part of this survey involved accurately locating the original channel of the South Sulphur River before it was channelized and related to the North, as its original location is the dividing line between Lamar and Delta Counties.
Deed records in both Delta and in Lamar Counties had to be researched and compare in order to ensure that there were no overlaps or vacancies within or around the subject tract. In conducting this survey we utilized both GPS and conventional Total Station survey equipment to help keep the clients cost to a minimum without sacrificing accuracy.
Project Details
CLIENT
Alexander Frick
CONTACT
Alexander Frick
Telephone: 903-235-0859
SERVICES PROVIDED
Boundary Survey