Our Solution
Red River County WSC, founded in 1966 serves over 2,370 rural customers across the eastern two-thirds of the County, utilizing a combination of treated surface water from the City of Texarkana and groundwater produced from the Nacatoch and Blossom Sand aquifers.
Hayter Engineering assisted Red River County WSC with all phases of the water well project from application for finance, two test wells, final well construction, and the completed well documentation report to TCEQ.
Red River County WSC is structured as several different pressure planes. Deep Well - FM 911 South is located in the Avery pressure plane in southeastern Red River County near the community of Lydia. Before this project the Avery pressure plane experienced problems with adequate supply of water, and with high TTHM levels in the surface water supply. The completed well pumps 150 gpm from the Nacatoch aquifer. Ground storage, chlorination facilities and high service pumps were also included.
The TWDB DWSRF loan also included the new Madras elevated tank, booster pumping and welded steel ground storage tank pumping storage improvements completed in 2017.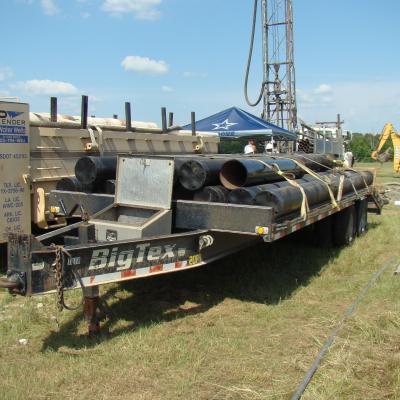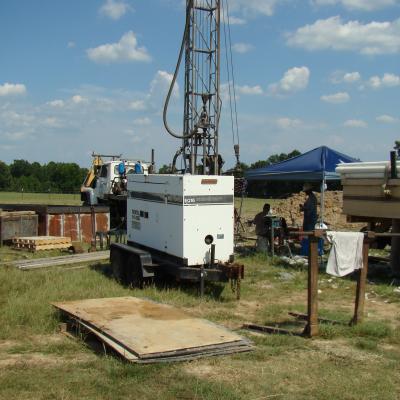 Project Details
LOCATION
Red River County, Texas
CONSTRUCTION COSTS
Test Wells: $14,355
Deep Well: $111,898.00
Pumping & Piping: $291,7900
Ground Storage Tank: $116,862
SERVICES PROVIDED
Application for Finance
Engineering Feasibility Report
Environmental Studies
Design Surveys
Electrical Engineering
Civil Engineering
Design Plans & Specifications
Construction Bid & Award
Construction Review
Materials Testing
Record Drawings
Warranty Review